Geef uw meubilair en home deco projecten een unieke twist met de kwaliteitsproducten van FolkArt! FolkArt biedt een groot assortiment aan producten voor verven en schilderen. Of u nu een muur moet schilderen of decoratief wilt verven: met de verschillende formules en finishes biedt FolkArt de juiste producten voor het juiste doel.
Gebruik voor de restauratie van meubilair bijvoorbeeld FolkArt Milk Paint of de ultramatte Chalk Paint. De krijtverf leent zich absoluut perfect voor home deco projecten. Naast verf bestaat het assortiment ook uit kwasten, stencils en andere verftools. Bekijk hieronder de producten van FolkArt en laat u verrassen door het ruime assortiment en de mogelijkheden.
Sorteren op:
Aantal weergegeven: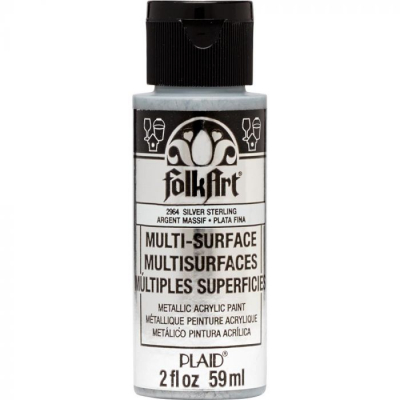 Metallic Acryl paint. Voor meerdere ondergronden geschikt. 59 ML.....
Producten 1 t/m 1 van 1 (1 pagina's)